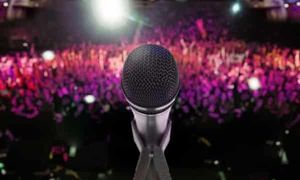 Fortune Empire Record Label
Fortune Empire Records is a music label that specializes in promoting and distributing new and emerging artists. Founded in 2010 by Kenneth Moore known professionally as Young Fortune, the label's mission is to discover and nurture talented musicians and help them reach new audiences.
The label's roster includes a diverse range of artists across genres such as hip hop, RNB and pop, and has a reputation for supporting and promoting artists who are pushing the boundaries of their respective genres.
Fortune Empire Records believes in providing a platform for musicians to express their creativity, and the label's team works closely with each artist to support the development of their unique sound and style. The label has a strong online presence and a dedicated fanbase, and its artists have received critical acclaim from the Academia Awards.
In addition to traditional album and single releases, Fortune Empire Records also organizes and promotes concerts and tours for its artists, giving fans the opportunity to experience the music live. The label also has a strong presence on social media and streaming platforms, and is constantly working to expand its reach and connect its artists with new audiences.
The label is always looking for fresh and exciting new talent, and welcomes submissions from musicians of all backgrounds and genres.
Fortune Empire Records is dedicated to providing a platform for new and emerging artists to showcase their talents, and is committed to the growth and development of its artists. It is a label that truly believes in the power of music to bring people together and inspire change.