young fortune-Rapper/Producer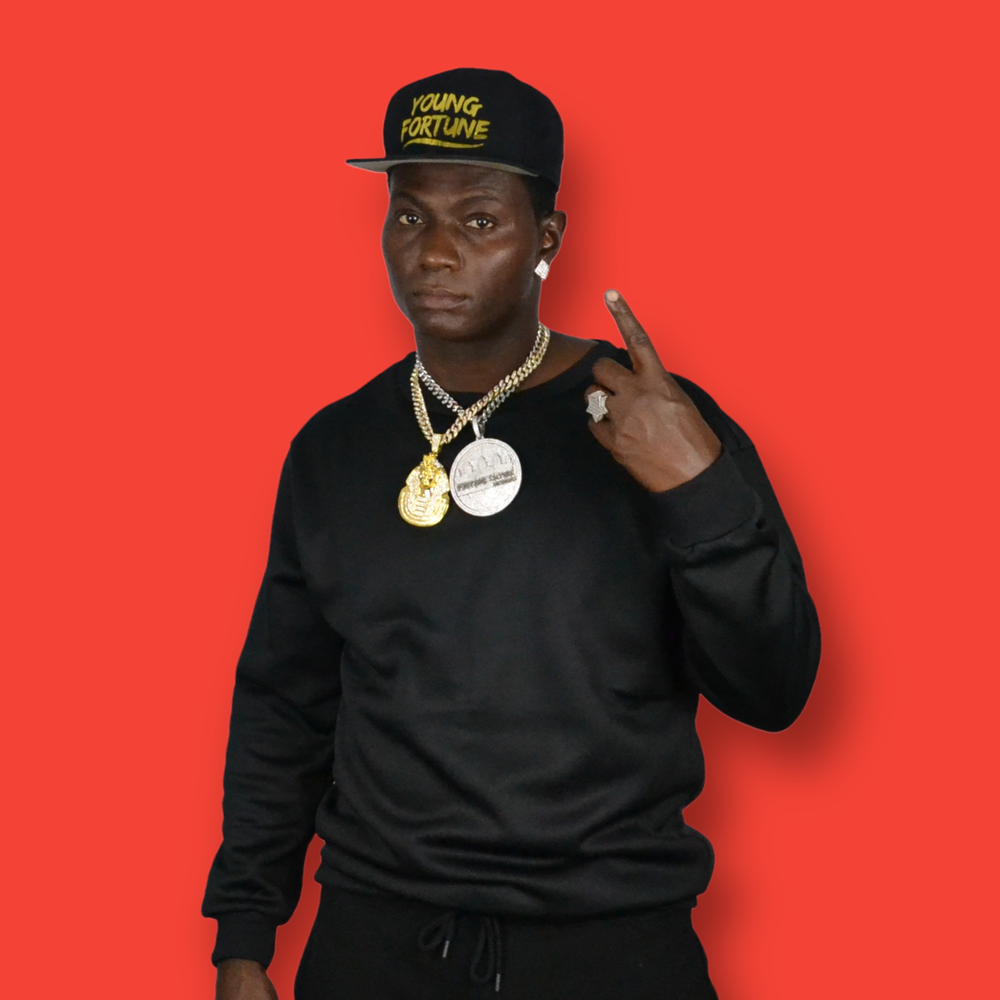 Young Fortune is a rapper and producer hailing from North Carolina. He began his career in the early 2010s, releasing his first mixtape "Recession Proof" in 2012. He quickly gained a reputation as a rising talent in the local hip-hop scene with his unique style and clever wordplay.
As a rapper, Young Fortune is known for his introspective and personal lyrics, which often touch on themes of struggle, perseverance, and self-empowerment. He has a smooth and melodic flow, which he pairs with hard-hitting beats that he often produces himself.
In addition to his skills as a rapper, Young Fortune is also a talented producer, known for his ability to blend different genres and styles to create something fresh and unique. He has produced tracks for a variety of artists, both locally and nationally, and has released several beat tapes of his own.
Young Fortune has released several projects and albums, which have gained him critical acclaim and a dedicated fanbase. He has also performed at various venues and festivals across North Carolina, and has opened for several notable acts.
He is also the founder of Beats by Young Fortune, a music production company that specializes in creating high-quality hip hop instrumentals.
Young Fortune continues to make his mark on the music scene, with no signs of slowing down. He's a young, talented and hardworking artist, who is determined to make his mark on the industry.
0:00/3:10

0:00/2:42

0:00/3:14
Young Fortune won best rap album for Recession Proof 2 Diamond by The Akadamia Awards